High or Low Homeowner's Deductible: Which Should You Choose?
Posted on January 12, 2018 by Lenz Balder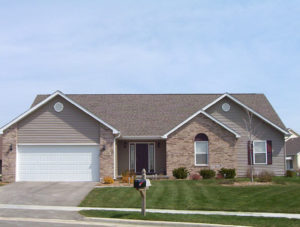 What's the difference between a high-deductible and low-deductible and how does that deductible affect your policy? How do you decide which type of plan meets your needs? We will give you some answers, so you can make the right choice when it comes to your homeowner's insurance deductible.
A deductible is the amount of money you are required to pay out of pocket when you file a claim. It represents the threshold you have to meet in order for your insurer to pay out benefits. According to the Insurance Information Institute, it is "a sharing of the risk between the insurance company and the policyholder.
Here at Lenz-Balder, we encourage $1,000 deductible on all policies.  Typically, the higher your deductible, the lower your premium will be.  Savings can be as high as 20% with a $1,000 deductible instead of $500. Having a $1000 deductible many times deters you from filing a claim when a minor thing happens. Filing a claim is certainly necessary for some instances, but should be avoided when it comes to less expensive, minor issues. Claims can increase your rates and if you turn in too many your policy can be canceled.
There are times we will encourage going higher than $1,000 depending on the savings. The average homeowner does not usually see a significant enough savings to make it worth going any higher. Usually higher valued homes or those with higher premiums see enough saving to warrant a higher deductible.
The bottom line is that it is important to choose the insurance that fits both your needs and your financial situation. Life happens and you have to be prepared. Let the experts at Lenz-Balder find a plan that will meet your needs and your budget. Contact us today to get started.