Small Business Insurance
As a small business owner, you know how rewarding it can be to build a company by doing something you love every day. Unfortunately, those rewards also come with risks. A well-written small business insurance policy can provide the peace of mind you need to focus on pursuing your passion and building your business, knowing you'll be covered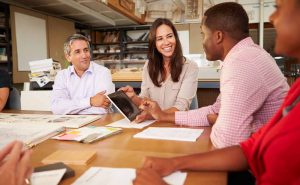 if something goes wrong.
Whether you're building websites, delivering flowers, or anything in between, we will take the time to develop a comprehensive understanding of your business and your goals before recommending an insurance program for you.
Nobody knows better than a small business owner that things always change, and if you need to make a change to your policy, we're just a phone call or email away. Understanding your business is an ongoing process, and that means we will provide the right insurance options for your company both today and in the future.