High Value Homes
When it comes to High Value Home Insurance, We can help!
If you own a large custom home or a historic home that is hard to replace, you will likely benefit from the broader coverages provided by Lenz -Balder, specifically designed for high value homes. These types of homes may have unique characteristics that need to be insured differently. That is why it is important to work with an insurance agency that specializes in this type of coverage.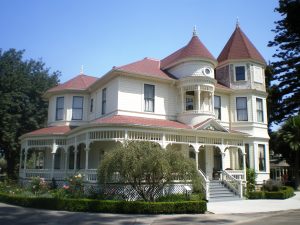 In addition to standard homeowners insurance coverage, we encourage our high value homeowner clients to consider additional coverage including:
Property Insurance – Guaranteed dwelling replacement cost coverage, unlimited building code coverage, as well as "all risk" coverage.
Contents – All risk and replacement cost coverage.
Valuable Articles – For collectables including art, computers, jewelry, furs, silverware, guns and more.
Loss of Use – Unlimited loss of use coverage.
Personal Liability – Libel and slander coverage, credit card coverage, $10,000 in medical payments.
Identity Theft Insurance – Many of our insurance policies now include coverage for losses due to identity theft.
Does my home qualify as a high value home?  Typically they require a home with a replacement cost of $750,000 or more.