Term Life Insurance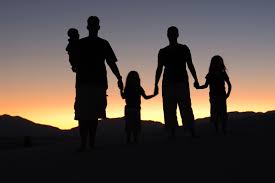 Term Life Insurance is a low-cost way of providing maximum coverage for your family. Protection is provided for a limited number of years. The insurance expires without value if the insured lives beyond the policy period, usually 5 to 30 years.
Term insurance premiums will not increase during the guaranteed policy time period (term) you select. Term Life Insurance pays a death benefit only if you die during that term. Term insurance generally provides the largest insurance protection for your premium dollar.
Term Life Insurance remains in force for as long as premiums are current, provided there are no misrepresentations on the application. The insurance coverage terminates if you discontinue your premium payments.
Benefits of term life insurance:
Fixed payments -Your premiums are guaranteed to stay the same from day one, for as long as 30 years.
Option to upgrade to permanent coverage -At any point during the first ten years of your policy you can convert to a permanent policy -based on your original assessment-without having to undergo a new underwriting process.
Common Types of Term Life Insurance:
Basic Term Life – Generally coverage is offered for a set period of time that provides your beneficiaries with essential financial protection.
Supplemental Term Life – This type of policy allows you to purchase additional protection as your needs change over time. Dependent, spouse or domestic partner coverage may also be available. 
Dependent Term Life – Provides coverage for your spouse, civil union partner or domestic partner and eligible children.
We're here to help and can get you the term life insurance coverage you need and want.  Get a FREE quote!