Universal Life Insurance
Universa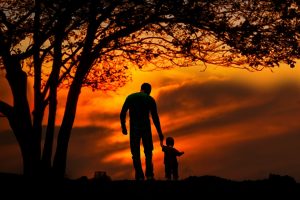 l life is another common type of life insurance. It combines a savings component with a lifelong death benefit; as long as you pay the required premium, it can be in place as long as you live.
Benefits of Universal Live Insurance:
Earned Interest- The cash value of a fixed universal life policy generally earns interest that's in line with current money market rates. The interest rate will fluctuate along with the market, which means the interest you receive may also go down, but some companies offer protection against that with a minimum performance guarantee on the policy.
Borrow or Withdraw Money- A portion of each payment goes toward the death benefit, but a portion also goes to building up the policy's savings component. When  money has accumulated, you can withdraw or borrow against the cash value of the policy for emergencies, if needed.
Flexibility with Payments- You have the ability to lower or even stop paying premiums on a universal life policy, as long as the cash value of your account can cover the costs.
Common Types of Universal Life Insurance:
Fixed Premium Universal Life- Fixed premium universal life insurance offers protection, however policy provisions cannot be changed after the policy has been issued.
Flexible Universal Life Insurance- The major advantage of universal life  is flexibility: you can change the protection level of the policy (within bounds) and you control the amount of frequency of payments (again, within bounds).